From -
http://www.chinadaily.com.cn/china/2013-04/07/content_16379110.htm
China's small and micro enterprises are still struggling with lackluster business, and most badly need long-term rather than short-term loans, said a report based on a survey released on Saturday at the Boao Forum for Asia.
Of the 1,000 small and micro enterprises surveyed across China, 56.7 percent said their order numbers declined or stayed flat last year compared with 2011, and 57.7 percent said profit dropped or kept flat in 2012. In addition, 49.9 percent complained about an unstable workforce.
One-third of SMEs need medium- and long-term loans to upgrade their equipment or invest in new products, the survey found, yet 63.3 percent of loans they got were short-term, less than a year.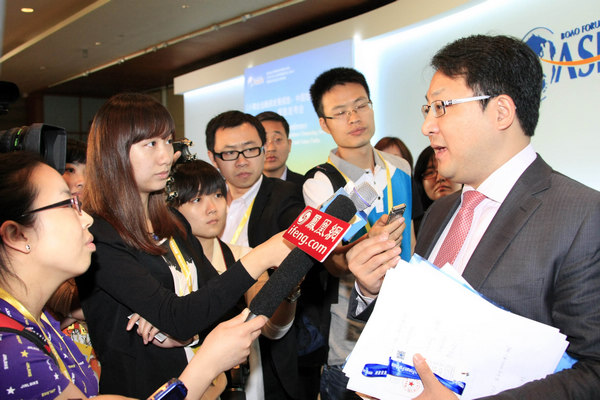 Zhang Xuyang, general manager of the retail department of China Everbright Bank, is interviewed about the "Report on Small and Micro Business Financing Development". [Huang Yiming / China Daily]
"This stands in conflict with the fact that driven by fiercer competition, 39.3 percent of SME shave considered improving their product quality, 43.9 percent of SMEs have considered extending their product chain and 27.7 percent have considered upgrading their technology,"said Ba Shusong, a banking expert with the Development Research Center under the State Council, who led the research.
A revelation of the report is that though 66.7 percent of SMEs regard bank loans as a primary financing measure, 62.1 percent of them do not now have them.
Yao Wang, executive president of the Research Institute of the Boao Forum for Asia, said SMEs have little expectation of getting bank loans.
"The survey showed most SMEs don't have bank loans. They don't expect to get a loan from big banks. This is pathetic," Yao said.
In consequence, SMEs sought financing from family members and friends - 24.3 percent of micro enterprises and 7.5 percent of small enterprises. They are much less aware of the multiple new financing methods: 38.8 percent of SMEs, for example, do not know about intangible assets mortgages.
==============================================================================
So it's not only British banks who are shy of lending to SMEs!