Water companies pay little or no tax on huge profits
Thames Water and Anglian among companies paying little or no corporation tax while executives pocket huge bonuses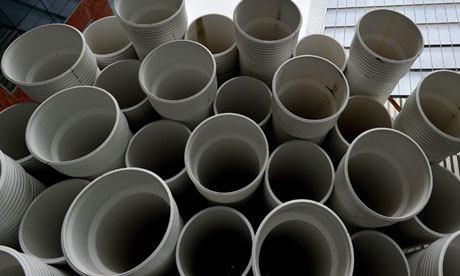 From - http://www.guardian.co.uk/business/2012/nov/10/water-companies-tax -
"
Three of Britain's biggest water companies paid little or no tax on their profits last year while generously rewarding their executives and investors, the
Observer
can reveal. Thames Water and Anglian Water paid no corporation tax on the profits made from their utility businesses while Yorkshire Water kept its payments to the Revenue in the low millions.
All the companies made hundreds of millions of pounds in operating profits and some have rewarded their senior executives with performance-related bonuses and investors with huge dividends. Martin Baggs, the chief executive of Thames Water, which enjoyed a £76m tax rebate in 2012, was given a bonus of £420,000 on top of his £425,000 salary and is in line for a further windfall of £1m based on company performance through to 2015.
The controversy follows a series of revelations that major companies, including multinationals such as Starbucks, Google and Amazon, have used complex financial manoeuvres to avoid tax, while generating huge profits and rewards for their owners.
The figures will be particularly galling for taxpayers because the water companies implement price rises every year linked to the retail price index by the regulator Ofwat and in effect have a monopoly in their areas. Last night the water companies were accused of "highly questionable" financial arrangements by the deputy leader of the Liberal Democrats, Simon Hughes, who has written to the parliamentary authorities to demand an investigation. He said: "The government should use its powers of licensing to make sure the companies behave in a responsible way to their customers and to society, which includes paying their taxes.""